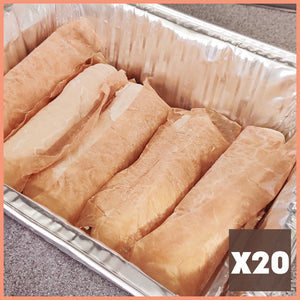 A pack of 20 frozen Jachnuns, for easy home baking.
Just put in the oven the evening before, and wake up in the morning to the delicious sweet smell of fresh homemade Jachnun.
* Available for pickup during the entire week.
* Frozen vegan Jachnun are available, just add a comment in your Card.
* Instructions and professional tips are available on the Blog.